DESIGN 2  |  Final Assignment | Reflection
​
Working on the final assignment was a learning curve amidst dealing with what is going on in the world right now. I found that the initial research aspect of it was the hardest as the internet can be quite vast, so I didn't know where to start and what I should foto focus my research on. I enjoyed creating the mood boards the most; researching suitable font families and images are something that I do on Pinterest. I do like minimal websites and pure aesthetics in general, so now, looking back at my mockups, I do think that it might be more of a reflection of myself rather than Stella's Place. I am incorporating colors and layout that catch my eye. 

One thing that I can take away from this final assignment is to practice my researching skills and focus on users when redesigning. I found that while I was working on the mockups, I would revert to my own opinions and feelings rather than the people using the website.
DESIGN 2  |  Final Assignment
My final Mockups consist of warm earth tones and images that can reflect on the participants. This website is to encourage youth to attend their events and take part in their programs. I highlighted bold text to get their message across and just enough copy that isn't too overwhelming for the reader. I made it apparent that the shapes and buttons stay consistent throughout the website to keep the harmony and cohesiveness.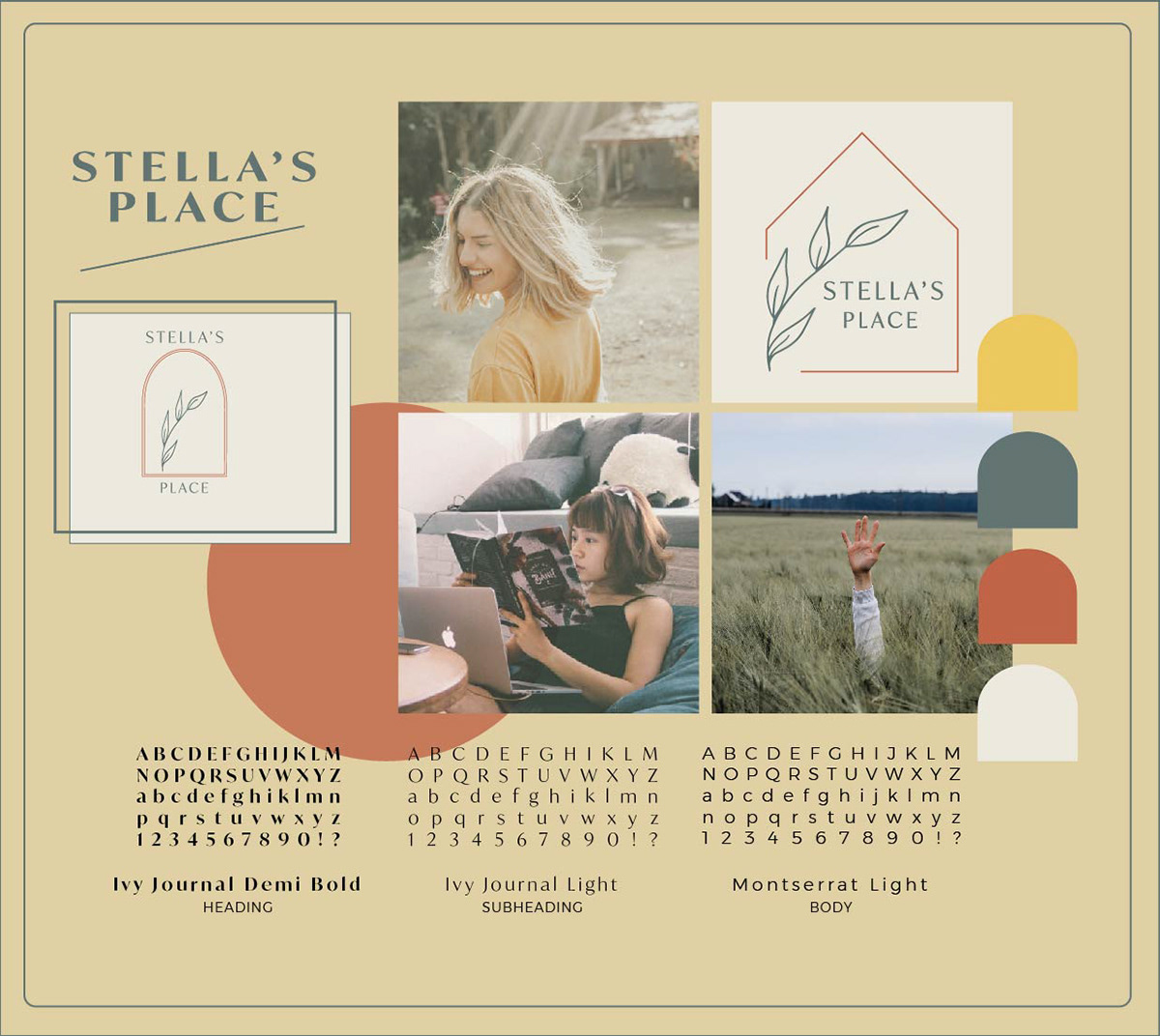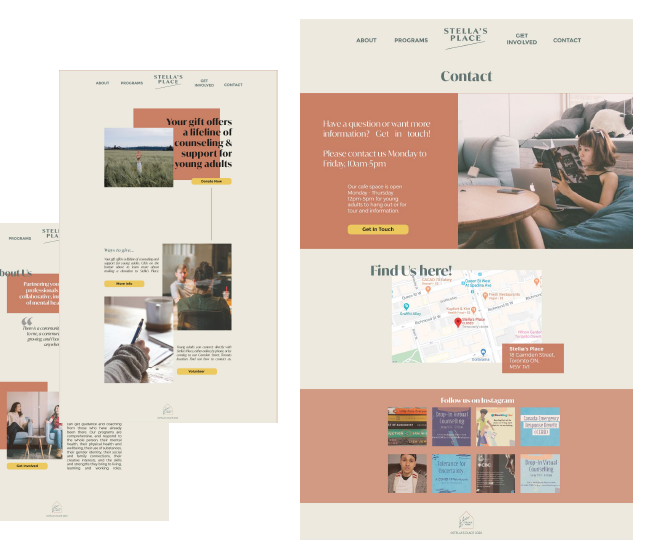 DESIGN 2  |  Final Assignment
After navigating through Stella Place's website, I noticed that their website lacked images of youth, and it wasn't as easy to navigate around. My approach for the wireframes is to showcase warm and bright imagery along with bold type showcase their mission and what they stand for.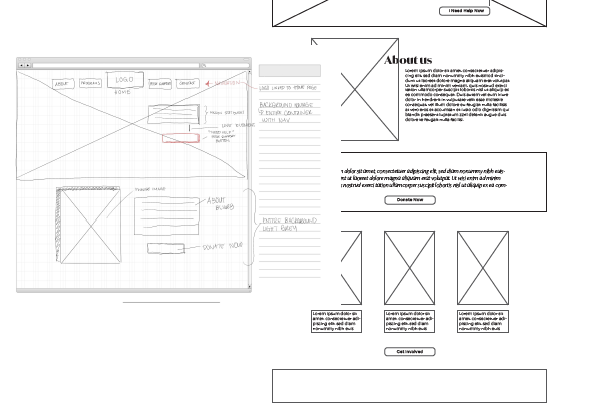 DESIGN 2  |  Final Assignment
Part 1: Research & Mood Board
For my final project, I chose to redesign a local mental health charity that serves youth aged 16 - 29 years. My initial research began with its current website and looking at its layout, color schemes, copy, and images. Following this process, I also looked at competing companies/businesses. One common trait that I noticed was that the website has a more "facility" feeling to them. Since Stella's Place is to help youth, it was something that I was able to relate to. For personal preference, when I do seek help I wouldn't want to feel like an experiment of some sort. Therefore my approach for the mood board was to make the website feel warm and safe without making it feel too much like a facility but rather a safe space where young adults can come and seek help. Both mood boards have minimalism in common but still feel different in terms of the types of imagery and colors.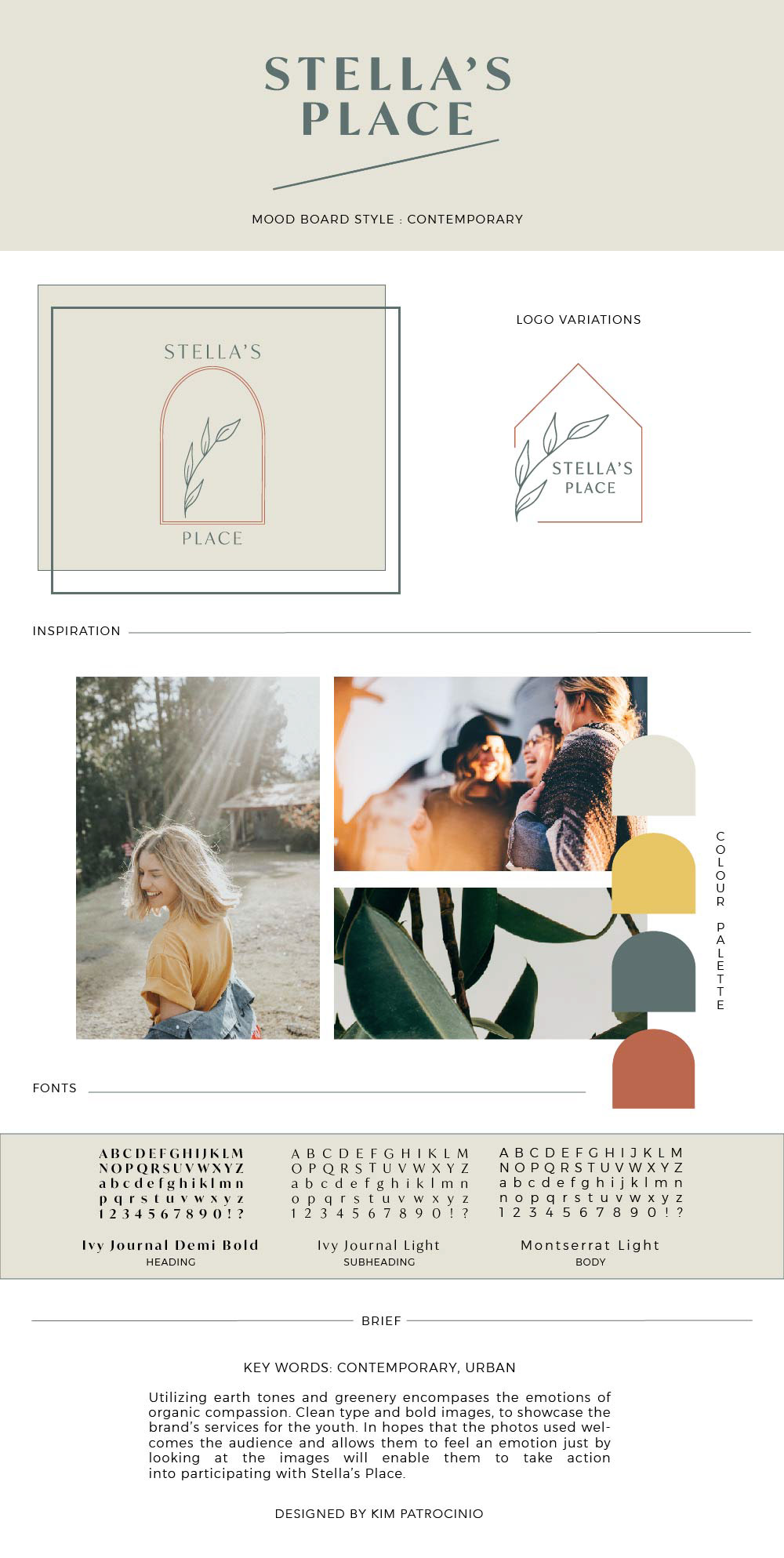 Blog 006 : Paper Prototyping
Below are some of the paper prototypes that I created. I found this process interesting because nowadays everything has become so digital. Being more hands with paper prototyping I found that its a bit more tedious but also more forgiving. I can see why there are benefits in creating paper prototypes, and would definitely use this method again some day!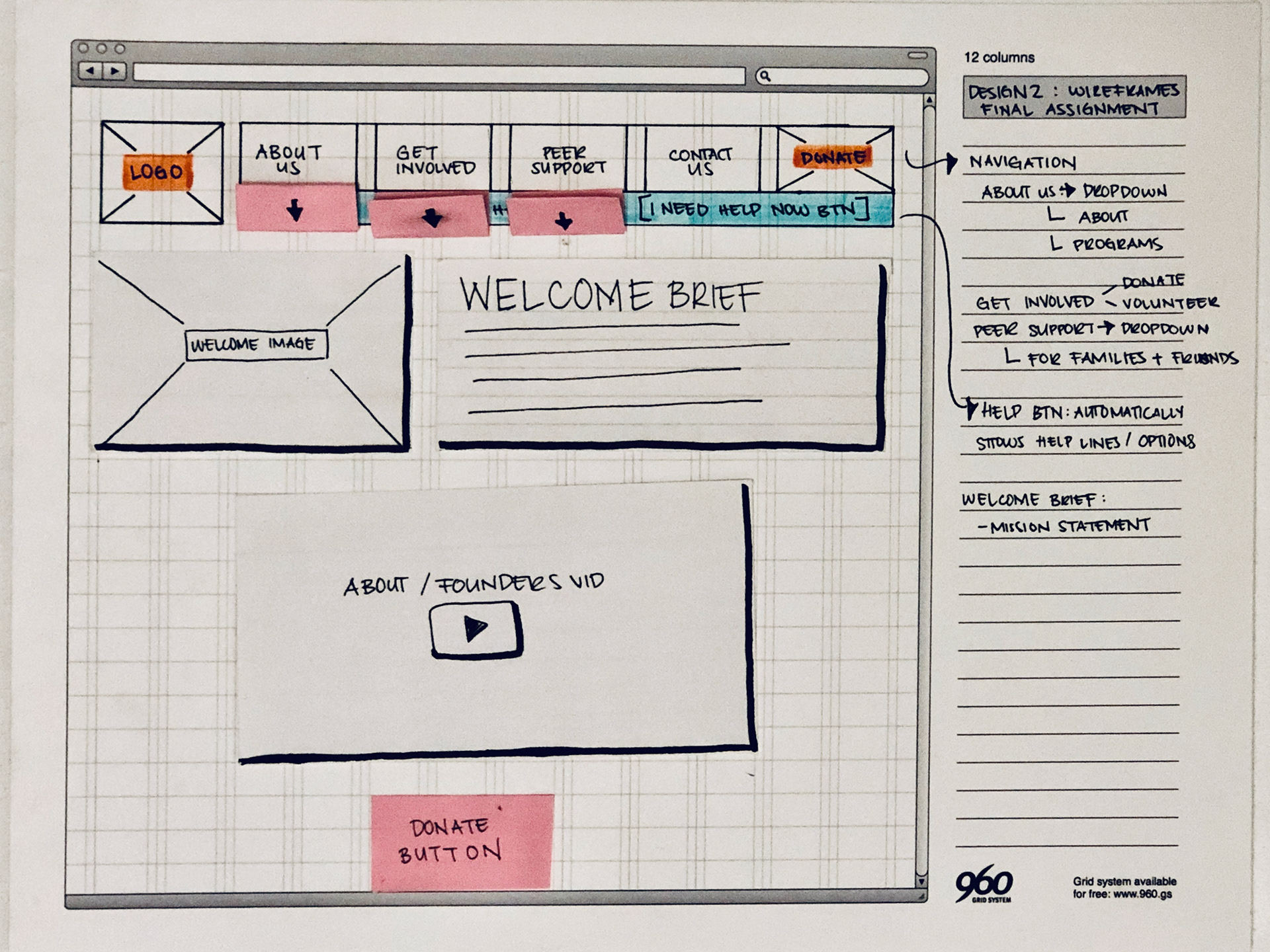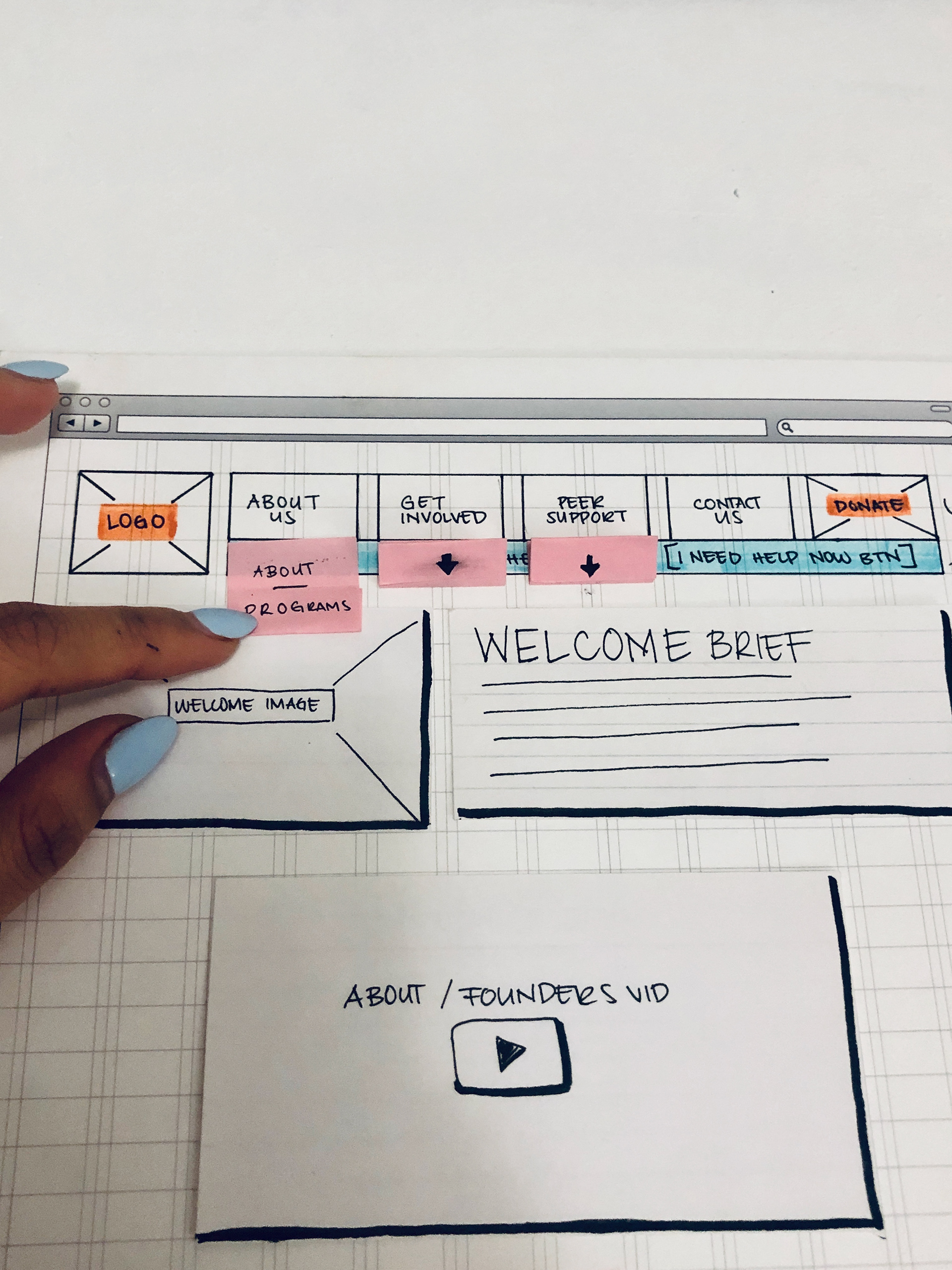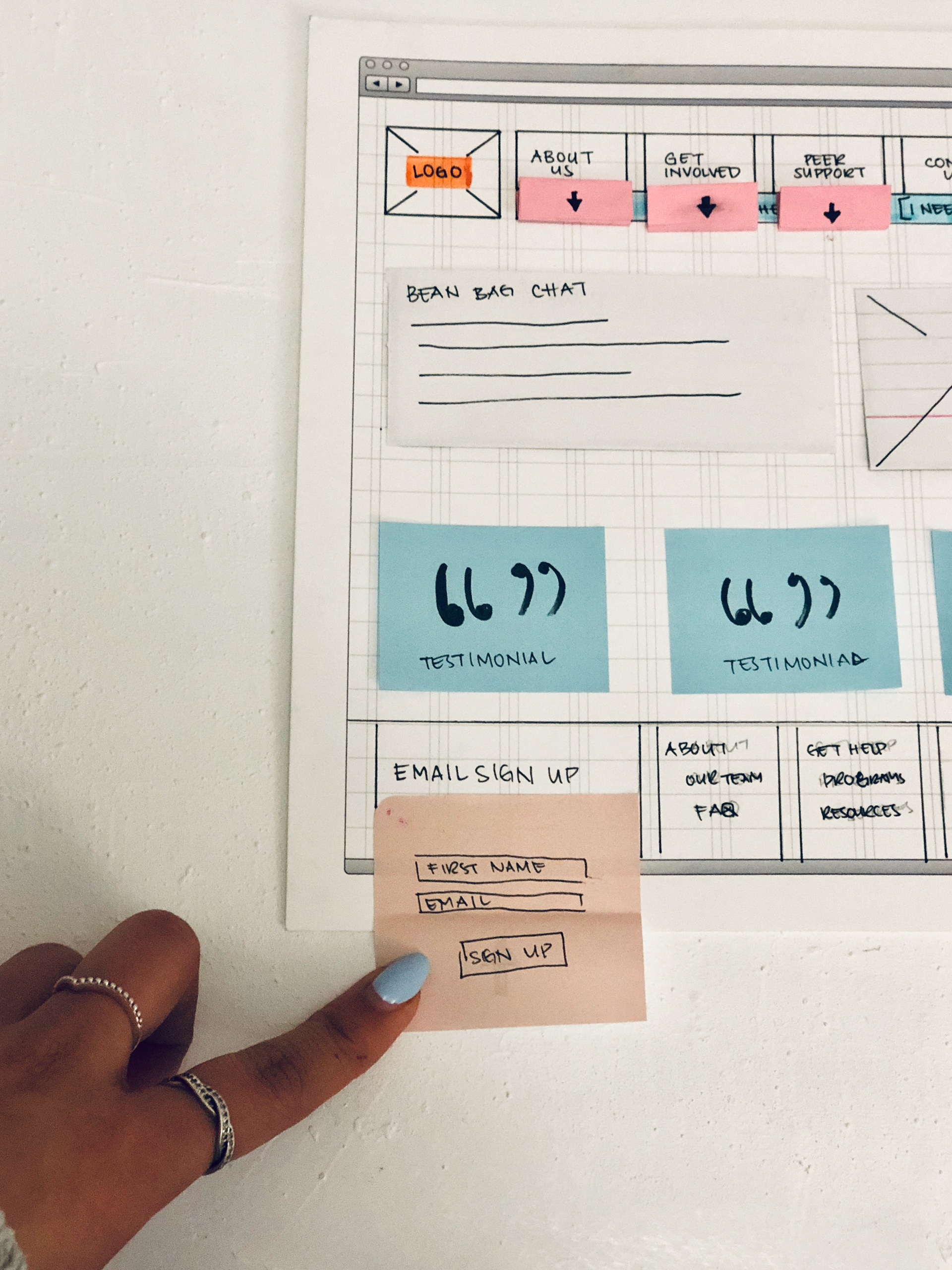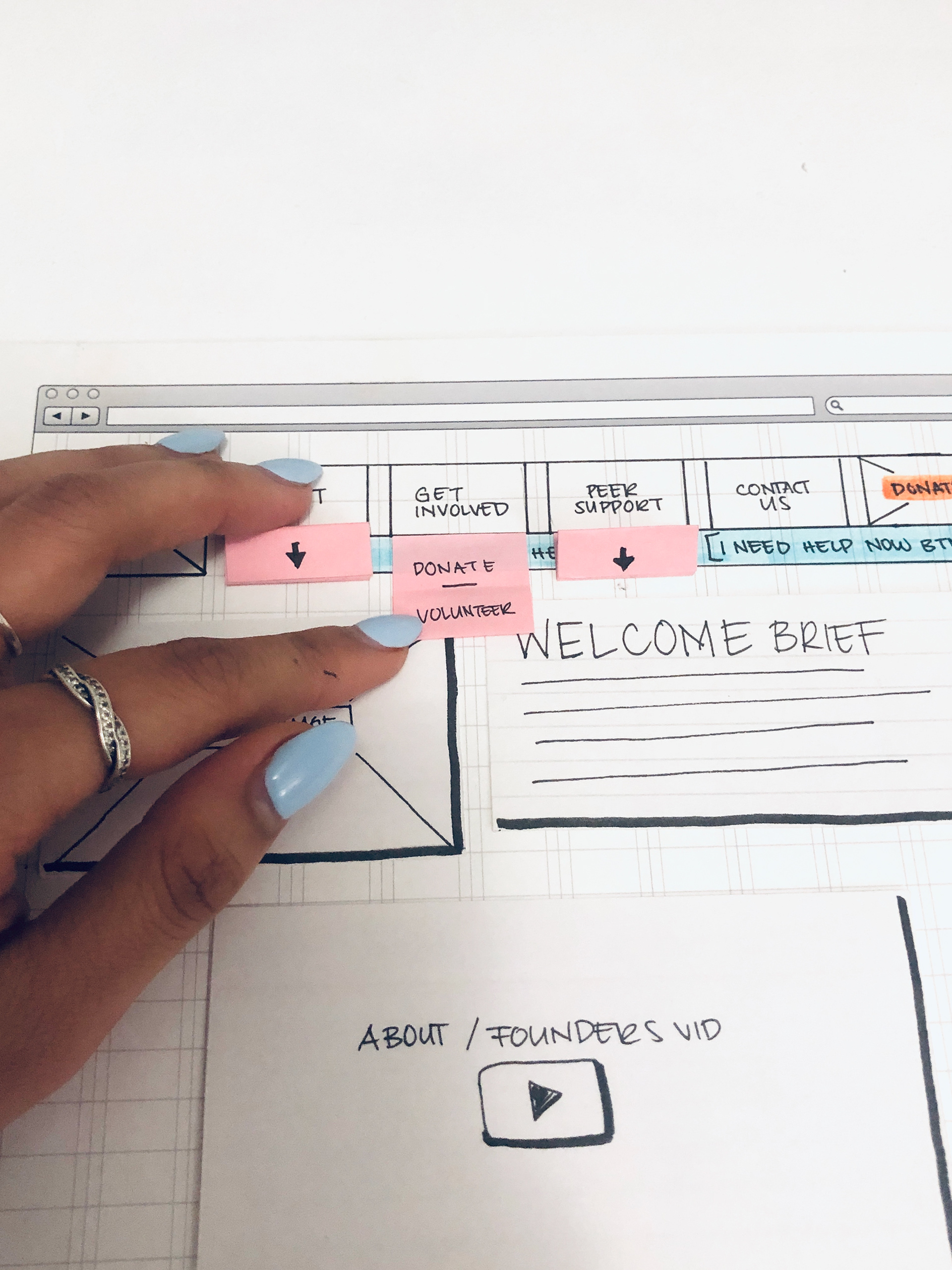 The brand that I chose for this moodboard is Oreya Hair Studio, located in downtown, Toronto. 
The vintage vibes and millennial pink tones naturally draws me to this brand. Working mainly with the millennial pink, and burnt sienna & nude tones, it attracts the modern day woman with a knack for 90s vibes. Oreya's social media pages usually like to incorporate hair transformations and throwback images of sitcom shows and movies. A sense of nostalgia allows them to relate to current and future clients.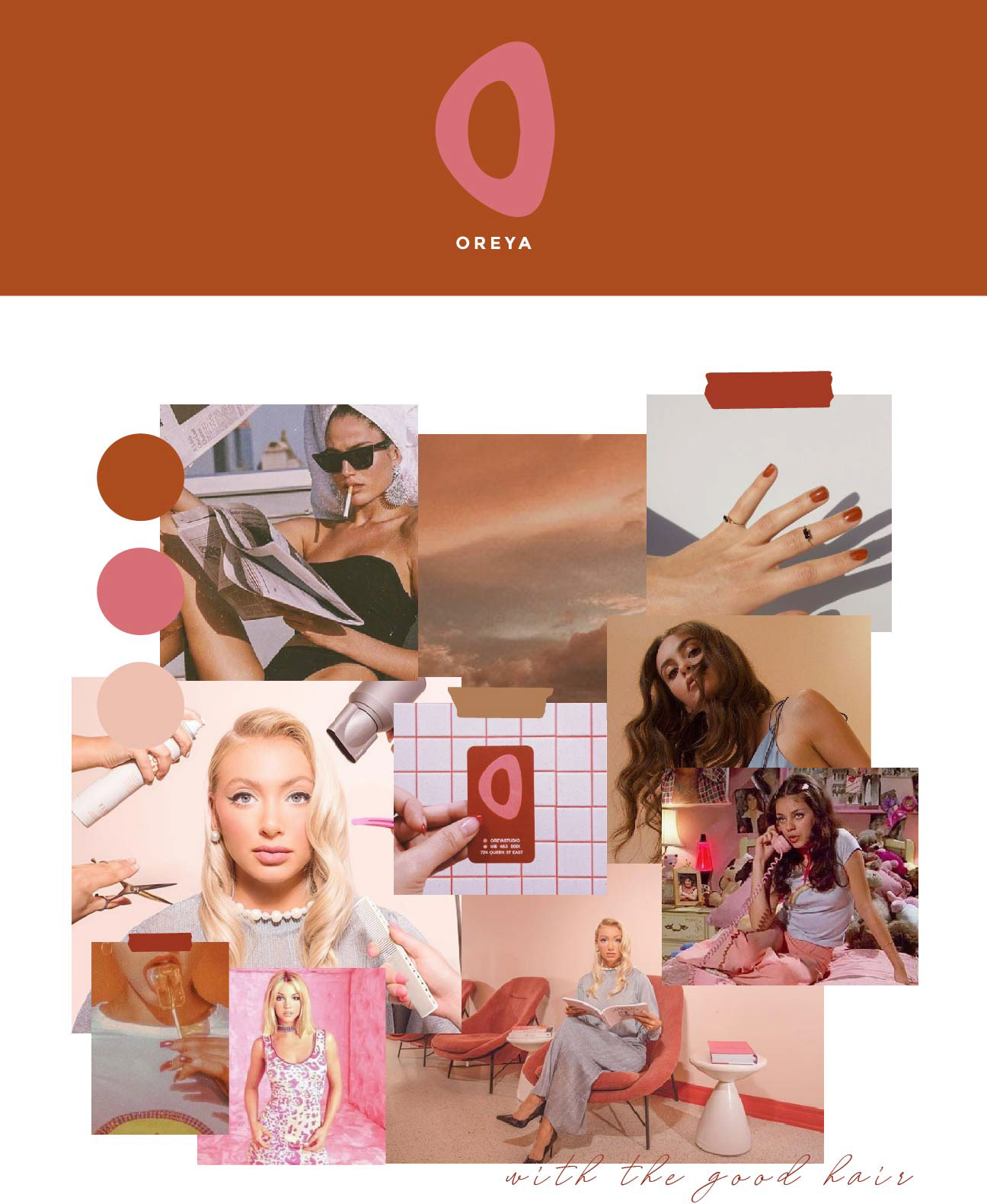 For this semester's week 8 activities I was able to participate in the Brush Calligraphy Class and Branding Seminar. I have dabbled with calligraphy and really enjoyed the slowness of the craft. I've never taken a proper class before so it was interesting seeing the structure of teaching modern calligraphy. The Branding seminar was what I enjoyed the most. Aside from all the activities we did, it really got me to think of what my WHY is. figuring out what my purpose is can be a daunting task, but I hope that once I feed into my curiosities in terms of life and creating, my why will come naturally. 
Blog 002 : Symbols & Semiotics
The icons below are designed for Instagram highlight stories, ideal for the student that likes to document their journey from school to real world work. 
First Icon: "School Highlight" - represented by a paper clip.
Second Icon: "Life Highlight" - represented by a rooted leaves. 
Third Icon: "FAQs Highlight" - represented by a question mark. 
Fourth Icon: "Work in progress (WIP) Highlight" - represented by a pencil

. 
Mainly focused on outlines of the images to make it clear and concise. Though the Icons don't necessarily follow the basic shapes of the geometric grid, there is still consistency with the colour, rounded edges, and line weight. Mainly focused on minimal yet effective design that still looks aesthetically nice and easy to comprehend.

Blog 001 : Cult Of The Ugly - By Steven Heller 
In this essay Steve Heller talks about the dynamic changes from old world design to modernism. Bad design can be interpreted subjectively to the eye of the beholder, meaning one person can see it follows all the fundamentals learnt from design education, and one can view it as "ugly". In the timeline of the design industry as a whole, Heller explores the idea that post-modern design has become more one-dimensional. Which caused this rebel against design infrastructure, and the artists that rebelled became more experimental with their work. Ultimately "ugly design" became a norm to see and socially acceptable as a form of expression.
The standard of beauty in the arts has shifted and what was once ugly is now considered beautiful and justified. Those that have the background in arts will view it as contemporary and modern art, even without following any of the principles. Modern design thinking has thoroughly challenged the designers of the past. Design was to make the world a better place and easier to comprehend. Artists in the modern world tend to challenge that thinking. They may think that design systems in the past cause limitations. Outsourcing their own input in the beauty of "bad design," because in the modern world it is subjective to the eye, and can be refreshing art for some.